A simple SMS solution - send Bulk SMS Messages via the email, web or API. The choice is yours.
Great for business to business communications, inbound/outbound marketing, Reminders, Group SMS and Integrating messaging facility into your existing software applications.
TNZ Group developed easy-to-use web portal to support any people can login and send SMS messages from computer.
Why use SMS?
SMS messages are sent straight to a mobile phone. They are received on-the-go, allowing the recipient to respond quicker than email and with less distraction than a telephone call.
With high attention rates and personally owned mobile phones, you can reach the audience you intended!
Flexible Functionality
SMS Messages can be sent using a variety of methods.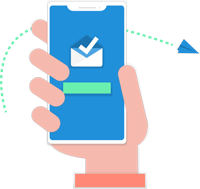 Send via Email
Send SMS messages from your email clients or SMTP Servers.
We convert the email into a SMS message.
Email to SMS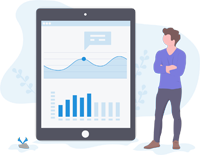 Send via Web Portal
Login our web portal, send SMS broadcasts with a few simple steps.
Retrieve delivery reports.
Web to SMS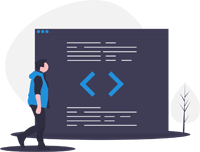 Send via API
Interconnect existing applications with SMS APIs.
REST, HTTP/S POST, SOAP, SMTP APIs supported.
SMS API
Customer Convenience
The recipients of your SMS messages will receive your notification in their own time and can reply to it at a time that suits them. Receiving and replying to SMS takes little effort and can be done in a timely manner.
SMS Merge / Personalised SMS
Send a personalised SMS broadcast. When creating your message, you can insert fields such as [[First Name]] and [[Company]].
Use your own number
Set your own mobile number or business name as the message Caller ID (up to 11 characters). Alternatively, messages can send from our shared numbers allowing for text replies.
Your own number
Send messages from pre-defined number or a business name.
Shared number
Use our shared number so you can do two-way-messaging over email, web or APIs.
Additional Features / Add-Ons
By default, the recipient of a SMS messages can reply to the message (Two-Way SMS). Their response will be delivered as an email into your inbox, our web dashboard, or to your system via API.
Send SMS broadcasts via our online web dashboard (Web-to-SMS), or via Email (Email-to-SMS) or TNZ SMS API.
Bulk SMS - Send using a list of mobile numbers (upload your own database/spreadsheet of contacts) and submit a bunch of messages in one go.
Use our online dashboard Address Book to manage contacts, track delivery results and view replies.
SMS Merge message personalisation (insert customized names and other values into messages).
Super speedy delivery (great for urgent alerts or SMS notifications) or set a later date/time for sending.
Recurring message support (set messages to regularly repeat).
Multiple messages can be sent to the same recipient. The system will analyse their reply and advise you which message they're replying to.
Fast delivery to the mobile phone with full Delivery Reports advising whether the SMS message was sent successfully.
Efficient and reliable delivery to Australia, the United Kingdom and other worldwide mobile networks.
How do I send SMS broadcasts?
The simplest option is using our Online Web Dashboard. Easily load up messages to send, import a list of contacts, specify the date and time and click Send!

Other options include via Email to SMS (attach a CSV list of contacts to an email and send) and SMS APIs (for developers).
Can the mobile phone reply back?
The mobile phone will see a valid response number that they can reply to by default. Replies are captured in the Web Dashboard, as well as optionally emailed to you.

Reply support is essential to comply with Australian SPAM laws, providing an opt-out function. An opt-out function is essential and keep these records all the time.
Can I send long SMS messages (longer than 160 characters)?
By default, new accounts are limited to a maximum of three-message-parts (459 GSM characters).
You can increase or decrease this via your web dashboard login. See the Sending Longer SMS Messages guide for more information.
Do I know if the mobile phone has received the message?
A delivery report will be available for you to check the status of a message. A result of 'delivered' means the mobile has received the message. You can access delivery reports via the web dashboard.
Do you provide dedicated Australian mobile number?
Yes we do. Sending and receiving from your Australian Virtual Mobile Number is supported with additional costs.
Your own Dedicated Mobile Number allows staff, clients and customers to send SMS messages to a virtual mobile number and have these delivered to you via the internet.
A completely mobile solution - remove the requirement for a physical sms devices. Workers can send and receive text messages remotely, anywhere, anytime.
SMS via Email
TNZ's SMS solutions are designed to suit an email environment. Users can send and receive text messages as simple emails.
Texting from the Web Dashboard
Individual users or departments can be provided a self-service dashboard login for sending text messages, viewing received texts and managing their own configuration.

Access can be tiered; users can view only their own data, or their department's data.
System Integration
SMS sending and receiving can be integrated into existing software and systems using our REST API, SOAP API, FTP (SFTP/FTPS), print queue faxing and complex mainframe and postscript integration. Contact us for further information.
Pricing
$0.06/SMS Part1
$20 per month
Customized Sender2
Reply (Two-Way) support
Personalisation & Emojis
MMS support3
Volume Discounts
1 Pricing is AUD excl GST to Australian Mobiles
$0.20 /SMS International
2 Options for Dedicated AU Numbers
3 $0.40 /MMS to Australian Mobiles
Request A Free Trial